Connie has been working in the sales & customer service Sector most of her life, from concessions to the Arts & Crafts Industry. She keeps in touch with the Business Community Through the Red Deer Chamber of Commerce.
In 1995, Connie was working for a small business in downtown Red Deer, which sold signage, rubber stamps, and advertising specialties, where she received her training on promotional products. When that business closed its doors, it was suggested to Connie that she start a home business, offering personalized service.
Advertise Yourself was established in 1996 to offer local businesses a wide range of advertising specialties, other than clothing. Starting with 22 suppliers, Connie has since expanded to 86 suppliers, including familiar names as BIC, 3M of Canada, and Papermate Pens.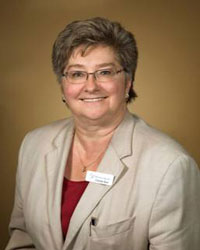 Mission

& Vision

The aim of Advertise Yourself is to offer a variety of non-wearable Specialties for Imprint, that can be used for Trade Shows, Gift Giving, Prizes & Awards, and to mark special occasions.
Community

Involvement

Connie is an avid supporter of the Canadian Cancer Society and participates yearly in fundraising events.  She also participates regularly in the Red Deer Chamber of Commerce events and Cancer Foundation fundraisers such as Jail'N'Bail.